The director general of the Ministry of Welfare and Social Security in Israel, together with the entire management team, came in the morning to visit the "Yad Beyad" organization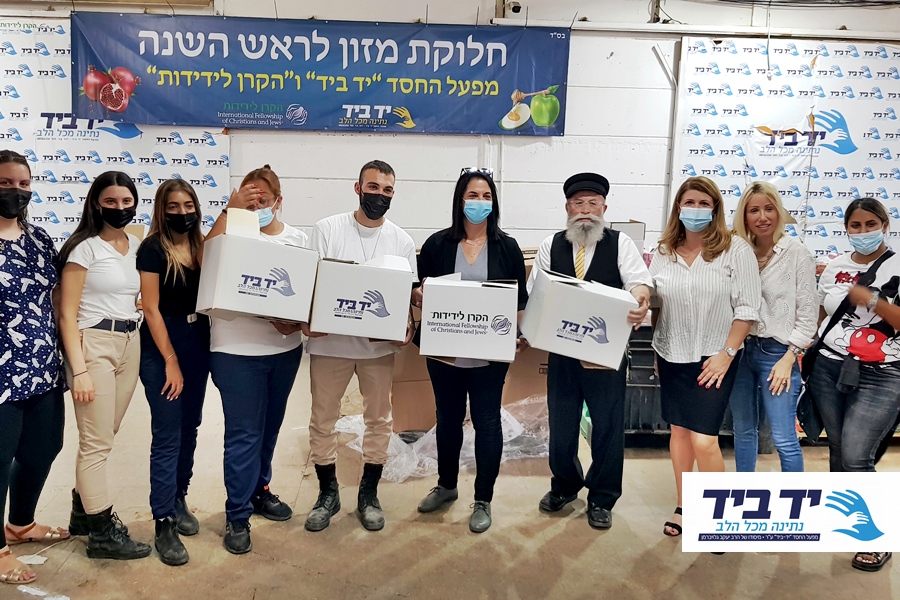 The delegation is headed by Ms. Sigal Moran, Director General of the Ministry of Welfare in Israel, Ms. Zehava Landman, Director of the Bureau, Mr. Nadav Katz, Chief of Staff of the Bureau, Mr. Ben Tzadok, Adviser to the Director General, Ms. Yochi Iluz, Director of the Estates and Staff
Rabbi Yaakov Globerman, founder and director of the Yad Beid charity project, welcomed them and presented the organization's activities throughout the year in a variety of extensive projects for the welfare and welfare of Holocaust survivors, families and new immigrants in need of assistance with food, clothing and footwear.
Just during the visit, dozens of IDF soldiers from the Air Force worked in the logistics center distributing food parcels for families and low-income Holocaust survivors.
After a lengthy working conversation held by the organization's management, the director general of the ministry, Ms. Sigal Moran, thanked Rabbi Gleiberman and all the thousands of volunteers for the way in which they provide assistance and partnership for the weakest populations in Israel.
Rabbi Globerman thanked them for the visit and presented his book "The Gate to the Parsha" to the Director General of the Ministry of Welfare and to all the staff of the ministry.