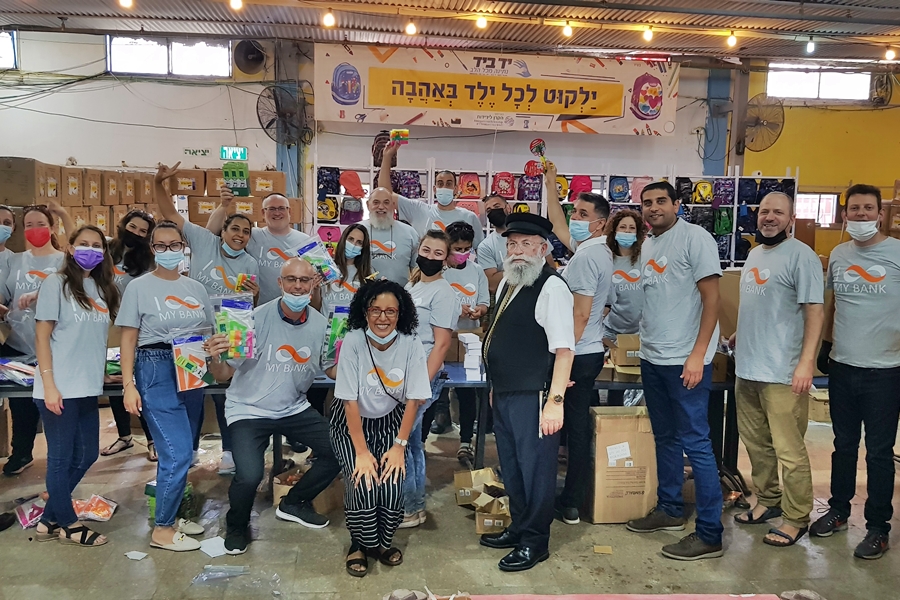 Today in Israel there are thousands of schoolchildren who go to school every day without essential school supplies, like a backpack or pencils.
Yad B'Yad took up the challenge and distributes annually thousands of school kits in preparation for the school year. Each kit includes a new backpack and high quality school supplies.
In addition, some children do not go to school because they do not have books. The organization takes care of them and returns them happily to school.
Lists of students who are in need are sent to the offices at Yad B'Yad, and in cooperation with the welfare authorities we distribute these kits to children throughout the country.