Dozens of Holocaust survivors celebrated the holiday of Sukkot, in the main sukkah of the Yad
BeYad association where they enjoyed a holiday meal with delicious food and a joyful orchestra - in collaboration with the Claims Conference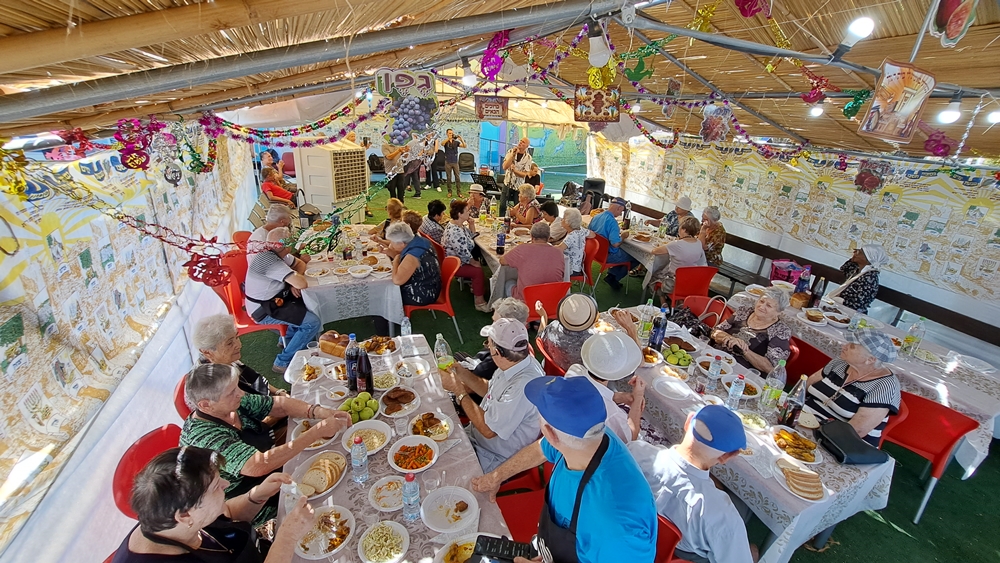 In the midst of the Sukkot holiday, dozens of Holocaust survivors and the elderly enjoyed a large feast in the Sukkot of the Hased of the Yad BeYad association in Lod.

After the feast with the delicious foods, those who came enjoyed an orchestra that brought the joy of the holiday to everyone together with songs from the Land of Israel and Sukkot songs along with songs in Yiddish which brought a broad smile to the faces of the guests.

Rabbi Yaakov Globerman, chairman of the Yad Yad association, greeted the guests on the occasion of Sukkot, a holiday of joy.

Mrs. Ziona Koenig-Yair, Vice President of the Claims Conference, greeted and gave gifts to all those who came and wished them a Happy New Year out of health and joy.

Also participating: Mr. Yaron Markus and the management team of the Claims Conference in Israel – the organization that provides assistance throughout the year for the welfare of Holocaust survivors came together to make happy the people who survived the terrible war and immigrated to the Land of Israel and here they receive assistance with cooked food, new clothing and footwear and care for all their needs from the Claims Conference Fund.