MaChatzit HaShekel and Matanot LaEvyonim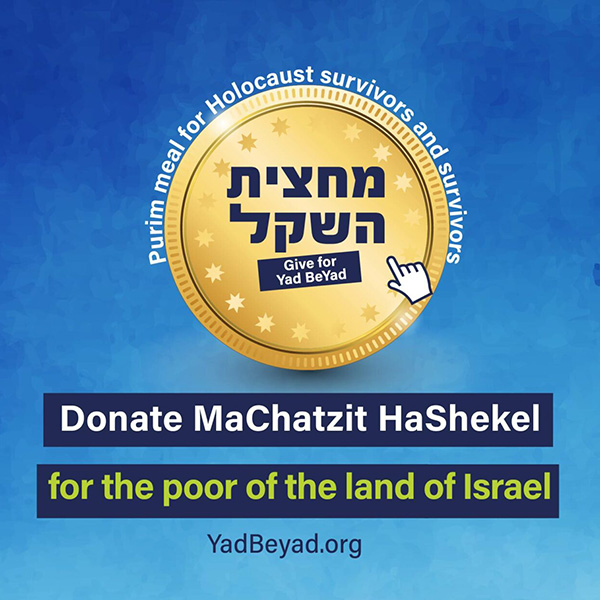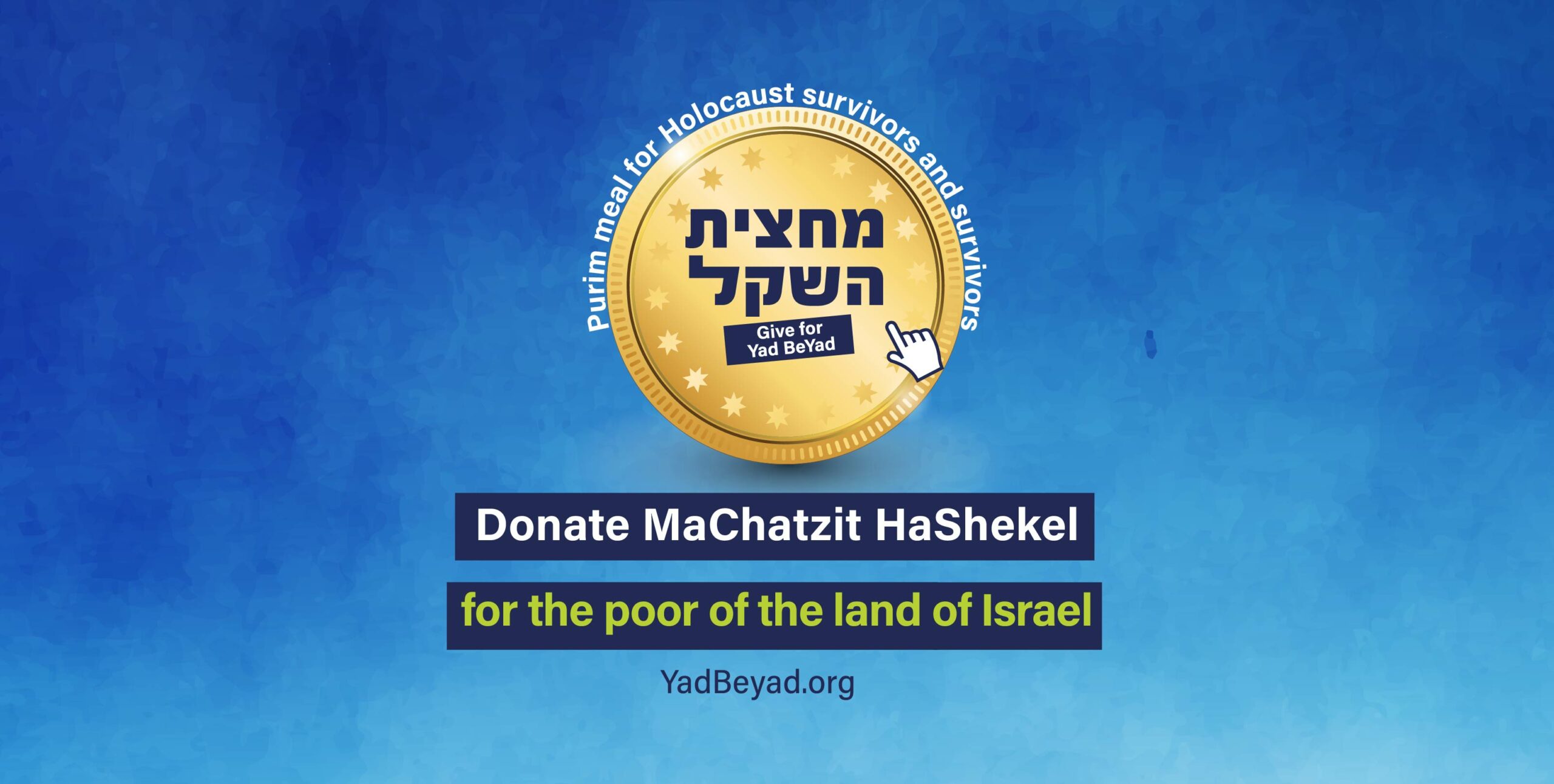 A male mitzvah for half the shekel was from the Torah when the temple existed. Nowadays, this is a custom that deserves to be followed, when many people give the sum equal to half the shekel in the offering before the reading of the Book of Esther.
The amount of the 'Zecher for MaChatzit HaShekel' donation for the year 2023.
  About NIS 28 per person in the family.
Telephone donation:
Tel: 08-920-9000
Bank transfer:
Account name: Mifal Hachesed Yad Beyad
Name of the bank: Bank Leumi
Address: 84 Herzl, Ramla
Postal code: 7240656
Branch: 668
Account number: 3182423
Standing order:
You can download the standing order form here.
(no need to sign the bank)
Please send the form to P.O.B 6060 Lod 7116001
Bit or Paybox:
Send the donation to the number: 054-284616