He came especially to strengthen the Israeli home front during the difficult times and helped in cooking food meals, packing food packages for families whose father is drafted into the army - Israel lives!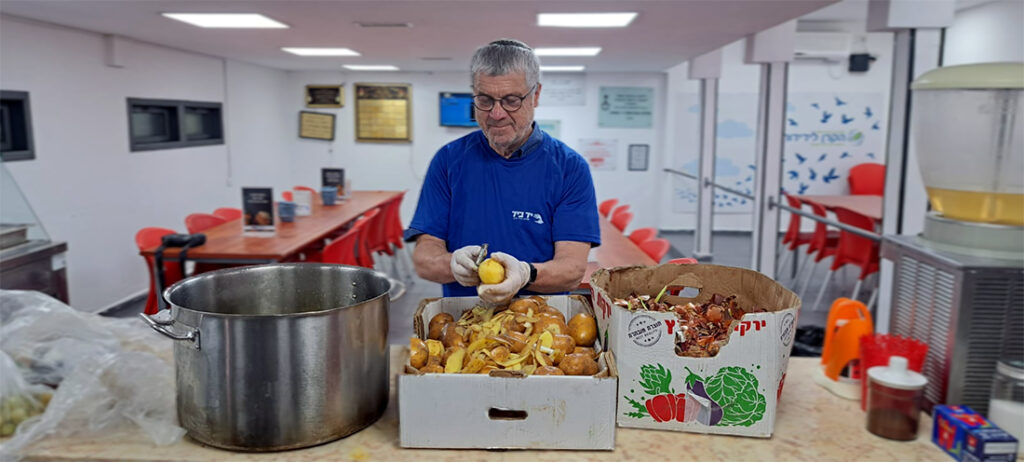 The volunteer who came to Frankfurt to help,
Phinehas, is a family man, who lives in the city of Frankfurt, Germany.
He works in education for youth with special needs, when he became aware of the war going on in Israel, he boarded a plane straight to Eretz Israel, in order to help with full volunteering for the community in Israel.
Today he came to volunteer at the charity Yad Yad in the city of Lod, here he helped cook meals for Holocaust survivors and families with financial difficulties.
Later in the day I packed packages with food supplies that are distributed for families whose father joined the army and need support.
Thanks a lot for the help! Israel Lives