The "Yad BeYad" organization is proud to include people with disabilities in doing charity throughout the year for the benefit of the elderly and Holocaust survivors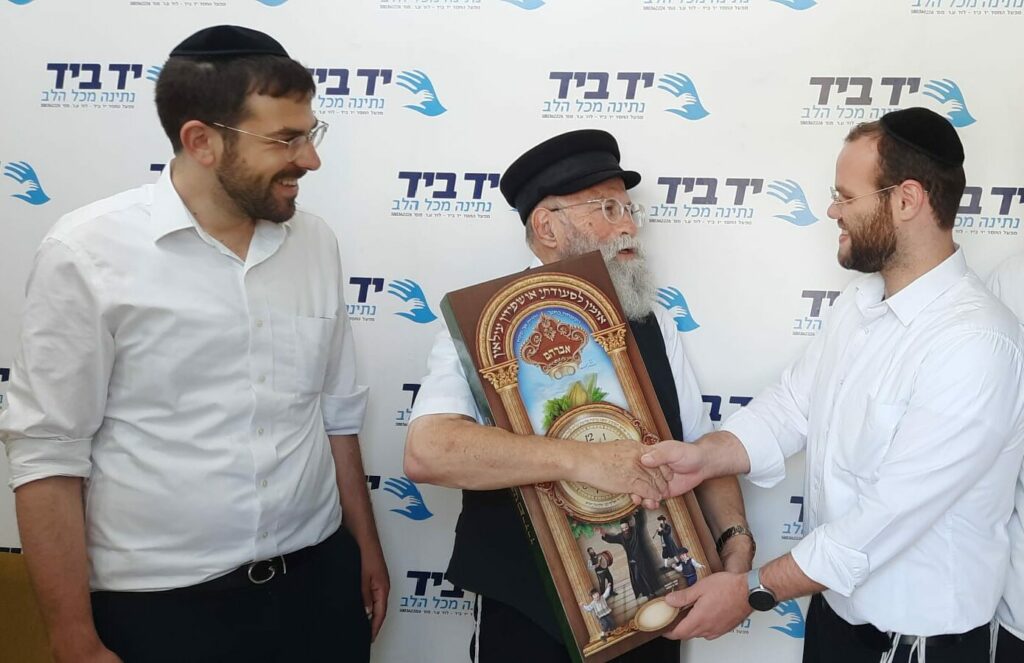 The management of "Home in the Community" for people with disabilities, led by CEO Israel Weintraub, came to the offices of the management of the "Yad Beid" charity enterprise to appreciate and thank the chairman of the organization, Rabbi Jacob Globerman.
The management of "Home in the Community" thanked "Yad BeYad" for supporting the institution with dedication, sensitivity and a sense of belonging to all people with disabilities in love.
The Yad Yad Kindness Plant integrates people with disabilities who help every day and throughout the week in a variety of volunteer activities at the welfare centers for the elderly and dependent families of the Yad Yad Kindness Plant in Lod.
The association is proud to combine hand in hand and work together with the youth and the special and important people, this is done with great respect and love.
"They are part of the family of action – we are proud to integrate people with disabilities, it is a privilege for us" says Rabbi Yaakov Gloiverman, chairman of the organization