Dozens of boys and girls from the orphanage in the Ukrainian city of Zhytomyr have managed to get out of hell now they are starting all over again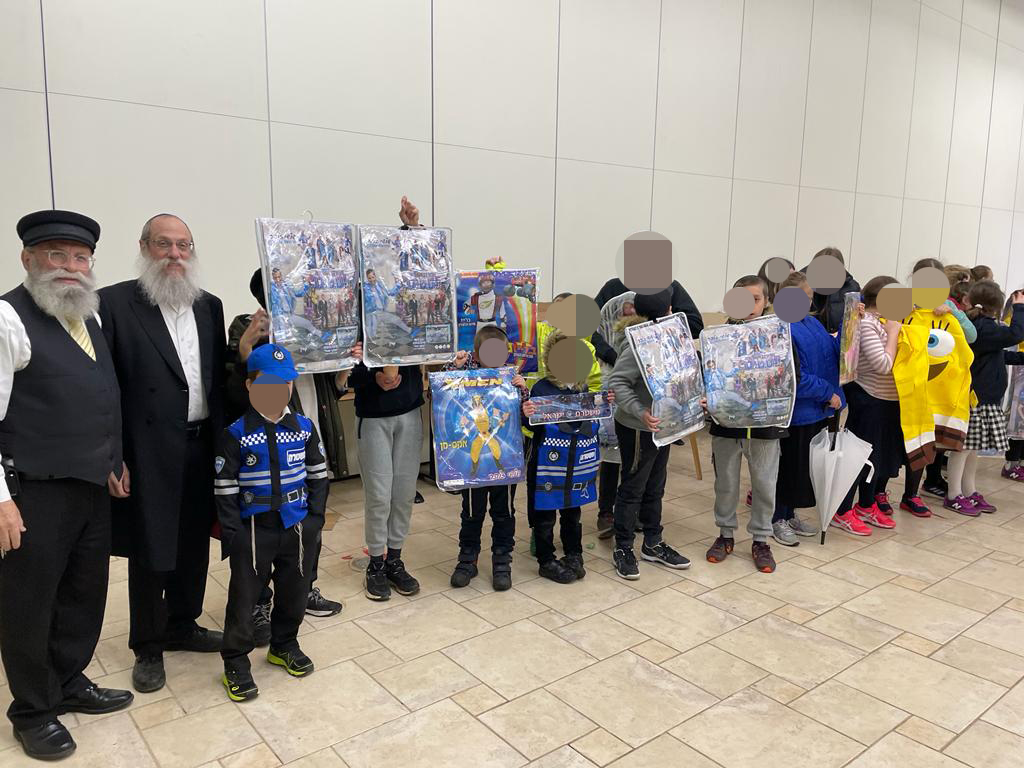 Rabbi Yaakov Gleiberman arrived today to visit dozens of boys and girls from the Chabad Zitomir orphanage, led by Rabbi Shlomo Wilhelm, who managed to escape the fire and inferno in Ukraine and reach Eretz Israel, and now live in Ness Harim.

Rabbi Gleiberman gave the orphans new and spectacular costumes for Purim, as is well known, it is the children's holiday and a miracle holiday.

Rabbi Shlomo Wilhelm thanked excitedly and said to Rabbi Gleiberman: "How important it is to make orphans happy here in Israel."

In recent weeks, Yad-Bay has distributed thousands of new costumes and Purim accessories to children from all over Israel with a donation from Shoshi Zohar.