It is a great privilege to donate to charity for the upliftment of the souls of the deceased - at Yad-Bid's stew house, hundreds of Holocaust survivors and needy families benefit every day.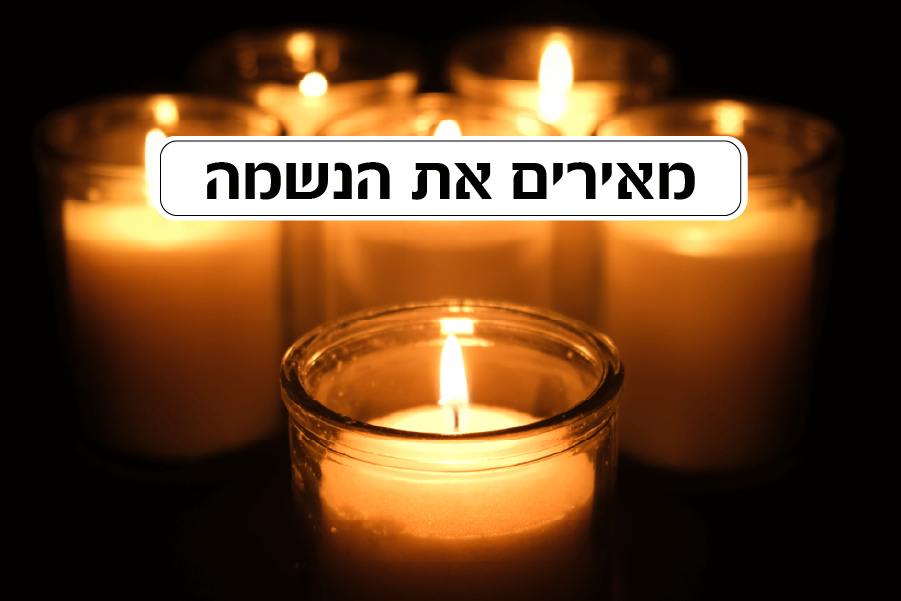 On the day of remembrance of your loved one, it is customary in Israeli communities to go to the grave, say chapters of the Psalms, Mishniot, Kaddish, and also donate charity for the ascension of the soul.

The Lubavitcher Rebbe once said powerful words to a father who had lost his only son

You know you don't see your son, but he sees you!

With every donation you make to charity, you send him a gift!

In every prayer or Torah study you dedicate for him, you send him a message and a message.
Although he can't answer you, he really appreciates your messages and gifts.

The happiness of your loved one's soul depends on you!!!
You can dedicate the meals at the central stew house of Lod to the memory of your loved one!