Rabbi Yaakov Gleiberman receives an exciting certificate of appreciation from Maccabi Tel Aviv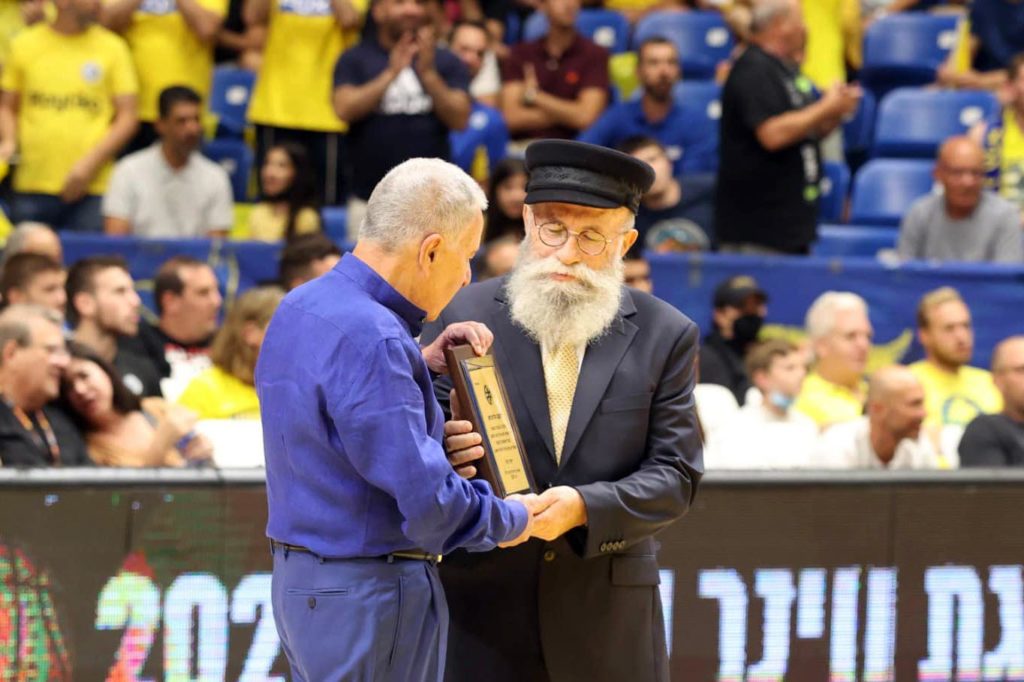 June 14 at 10:29 p.m.

At the opening of the basketball semifinal match held at Menora Mivtachim Hall in Tel Aviv, a certificate of appreciation was awarded to Rabbi Yaakov Gleiberman, director and founder of the Yad Beid charities.

The award was presented to Rabbi Yaakov Gleiberman by the chairman of the Maccabi Playka – Tel Aviv basketball team, Adv. Shimon Mizrahi.

A certificate of appreciation was awarded for Rabbi Gleiberman's activities for the community and his cooperation with Maccabi Tel Aviv for many years.

Rabbi Gleiberman accompanies the Maccabi Tel Aviv basketball team for many years takes care of coming and encouraging them during the Israeli holidays.

Photo: Reuven Schwartz