Mr. Carmel Shama HaCohen paid a long visit to the aid and assistance complex of the Yad Vashem charity project in the city of Lod together with Rabbi Yaakov Globerman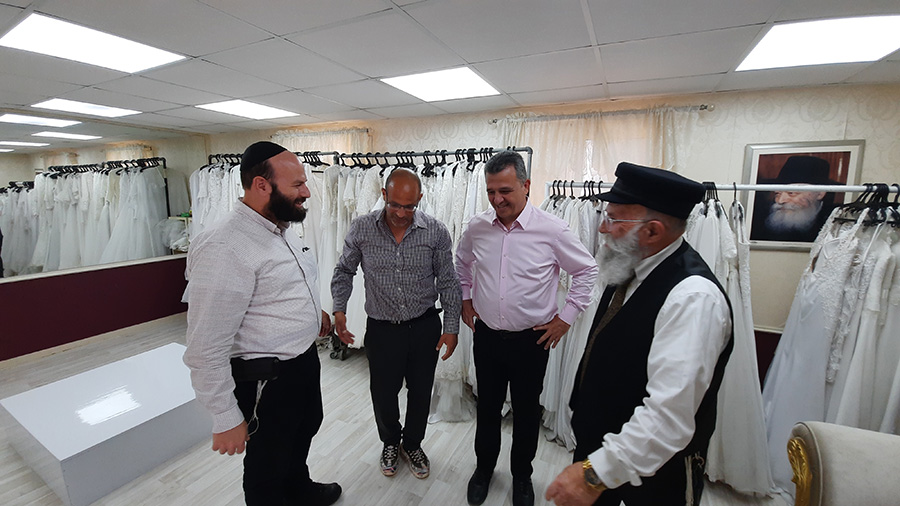 The visit of the Mayor of Ramat Gan, Mr. Carmel Shama HaCohen, opens in the organization's catering hall, where hundreds of cooked meals are cooked daily, distributed to all people with love, including: Holocaust survivors, single people and even families with children.

Rabbi Yaakov Globerman, director and founder of the Yad Beyad charity organization, presented to Mayor Mr. Carmel Shama HaCohen the Yad Beid activities for the welfare of Holocaust survivors and families in distress in a variety of ways to improve their lives.

At the furniture and appliances center at the time engaged in repairing washing machines, the furniture center manager Mr. David Edri shared with the mayor about the assistance now to hundreds of new immigrant families from war zones in Ukraine who enjoyed hundreds of items of furniture and appliances for their home.

Later in the center of the Social Bridal Salon there were dozens of wedding dresses designed for the benefit of brides and family, later the guests and management team sat for a special meeting to promote additional projects for the welfare of Israeli citizens who need help, Rabbi Yaakov Globerman presented a book .