They came from all over the world to investigate the neighborly relations in the city of Lod especially after the disturbances of the Arabs of Lod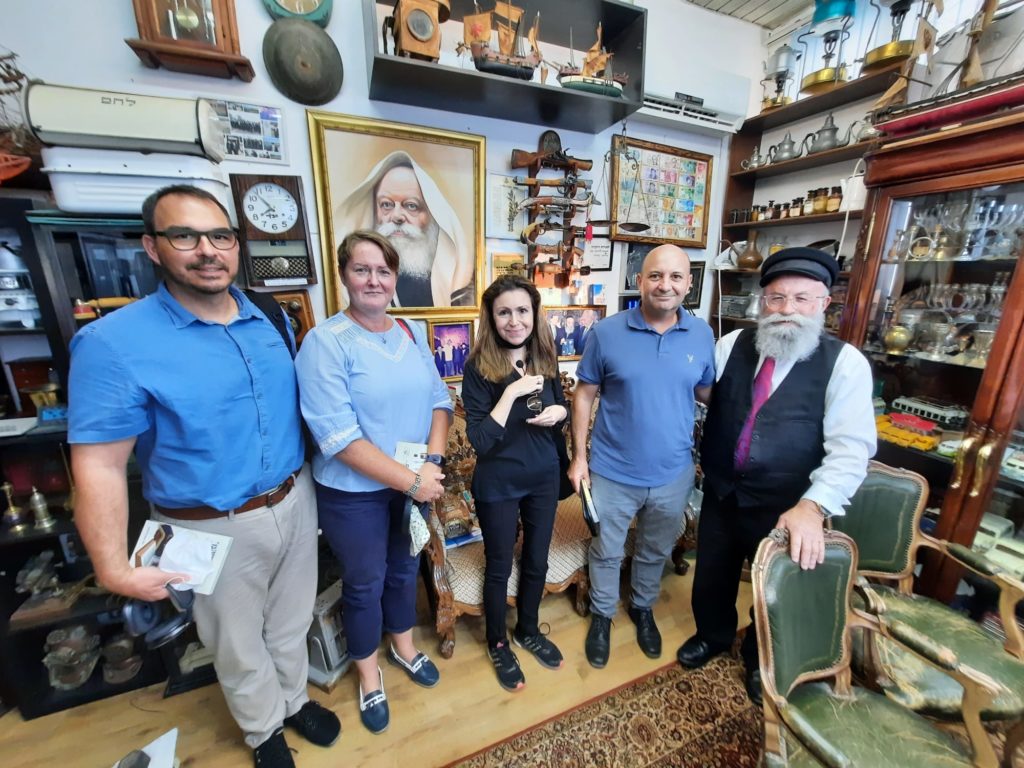 This morning a group of students from Israel and abroad arrived, studying at the    Israel National Security College.
In order to study and explore the relations of friendship and neighborliness between the various sectors in the city of Lod
.
The students, including senior key figures in the Israel Defense Forces and State Security, saw the extensive assistance provided by the organization hand in hand to dozens of elderly people, as well as quite a few young people who entered the hall through which they entered the hall, where they could receive food, including fruit and vegetables
.
Rabbi Yaakov Globerman, founder and CEO of the organization, toured the group of students in all the existing help and assistance centers in the "Yad BeYad" gave students a comprehensive overview of the history of the city of Lod and the current security situation in Lod and Israel
.
At the end of the visit, Rabbi Gleiberman presented them with his book, "The Gate to the Parsha
."
Lieutenant Colonel Shlomi Conforti, excitedly thanked for the tour and the instructive review
.