Chairman of Maccabi Haifa Mr. Yankala Shahar and European Champion Mr. Alex Shatilov join forces for children in need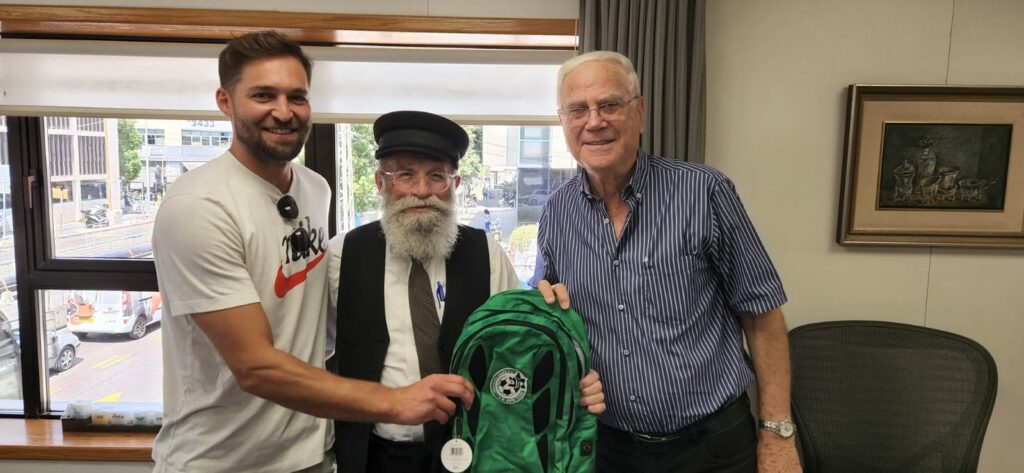 The chairman of Maccabi Haifa, Mr. Yankala Shahar, hosted Rabbi Yaakov Globerman, director of the aid organization Yad-Bid, in his office.
Asher came especially to thank and congratulate personally for the extensive assistance and support in the purchase of new writing sets and kits for students from needy families all over the country who received the assessment for the 2018 school year.
Rabbi Globerman blessed him and gave him pure honey from Kfar Chabad and wishes for a happy and sweet New Year,
The European gymnastics champion and holder of two bronze medals from the World Championships, Mr. Alex Shatilov, participated in the meeting.