Mr. Defense of Israel Major General Amos Yaron together with Major Shlomo Cohen on a charity tour of the Yad Yad organization in Lod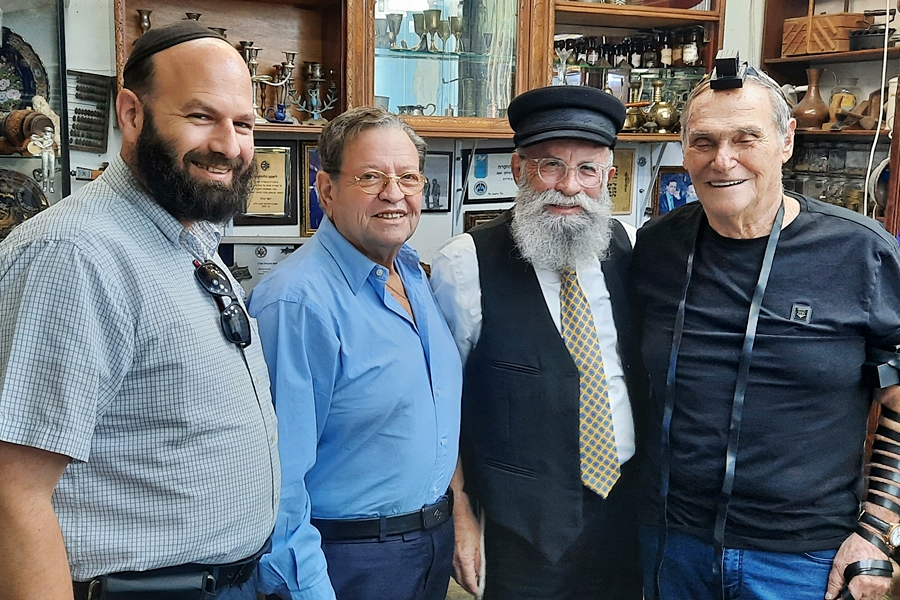 Major General Amos Yaron, who served as an artillery officer in the Six Day War at Ammunition Givat and as a chief paratrooper officer, head of the AKA and director general of the Ministry of Defense, came to visit the Yad BeYad charity factory in the city of Lod.
The chairman of the organization, Rabbi Jacob Globerman, was privileged to serve under his command in the First Lebanon War, 'Shalom HaGalil 1982'.
Along with Major General Amos Yaron came Brigadier General Shlomo Cohen who served as a triad officer in Kachhar.
At the end of the exciting visit to all the departments of the organization for the welfare of Holocaust survivors and needy families, the general placed tefillin Rabbi Globerman presented him with a moving picture of his tefillin placing 40 years ago (1983 5733) during his visit to the Tomchi Tamimim yeshiva in Kfar Chabad.
Majors Amos Yaron and Shlomo Cohen thanked for the visit for the needy.
At the end of the visit Rabbi Globerman gave them his book Masron in Parsha